Expert Mediation and
Conflict Resolution Services
for Southern California
When people are entrenched in serious conflict, litigation can often seem like the only way out. However, litigation is a lengthy, expensive process that often isn't in either party's best interests. Mediation provides an alternative.
Phyllis Pollack, President of PGP Mediation, a Los Angeles, California, mediation service organization, (Phyllis@pgpmediation.com) is dedicated to providing a fair, confidential forum for dispute resolution. For close to 20 years, she has been helping individuals and businesses find viable solutions to complex problems through mediation.
Greater Los Angeles-Area Dispute Resolution
"Ethics in the Age of Online Dispute Resolution"
On Thursday, July 14th, 2020 Will Work For Food welcomed Phyllis G. Pollack, Esq. to discuss Ethical Considerations in the age of Online Dispute Resolution.
Phyllis is a member of NADN – America's foremost professional organization for experienced mediators and arbitrators practicing in the field of civil & commercial conflict resolution.

Learn More Here.
After more than 40 years as a senior attorney, Phyllis knows firsthand how many disputes can benefit from the use of mediation, as opposed to litigation. Mediation allows parties to retain control of the outcome, rather than having a decision handed down by a third party. It can also be more efficient and less of a drain on parties' resources.
Phyllis has mediated more than 2,000 disputes, pairing a facilitative approach with the ability to ask both parties hard questions that lead to greater clarity on the important issues. With the in-depth legal knowledge necessary to keep parties focused on the relevant issues, she is passionate about helping people find creative, viable solutions to their disputes so they can move forward.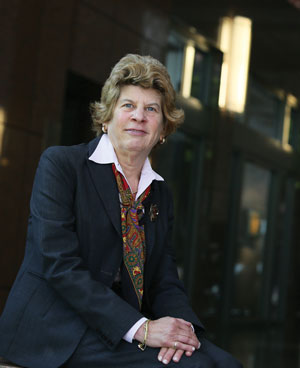 Phyllis is an expert mediator and attorney. She has

published articles

in countless publications, such as California Lawyer.
With experience spanning close to 20 years and 2,000 disputes, Phyllis has wisdom, skill and knowledge that is hard to come by. She maliciously puts that experience to paper and maintains a highly read and regarded mediation blog.
During my first week of class teaching mediation ethics, I usually give a version of the Kilmann Diagnostic Test because I believe that one's personality type impacts one's mediating style. Thus, a blog post dated [Read More]
Recently, a friend of mine challenged me to write a blog about how to survive Thanksgiving dinner considering our recent election. Some will be happy while others will be distraught at the results; yet we [Read More]
Once again, Thanksgiving is upon us. Last year- 2019- I posted the blog below which I believe is as relevant today as it was last year. So, I would like to share it again. And.... [Read More]
It is no accident . . .
that Phyllis is one of the most sought after and highly regarded mediators in Southern California. Could you use her help?